#1: Dalles Mountain Road • 14.3 mi • 1863 ft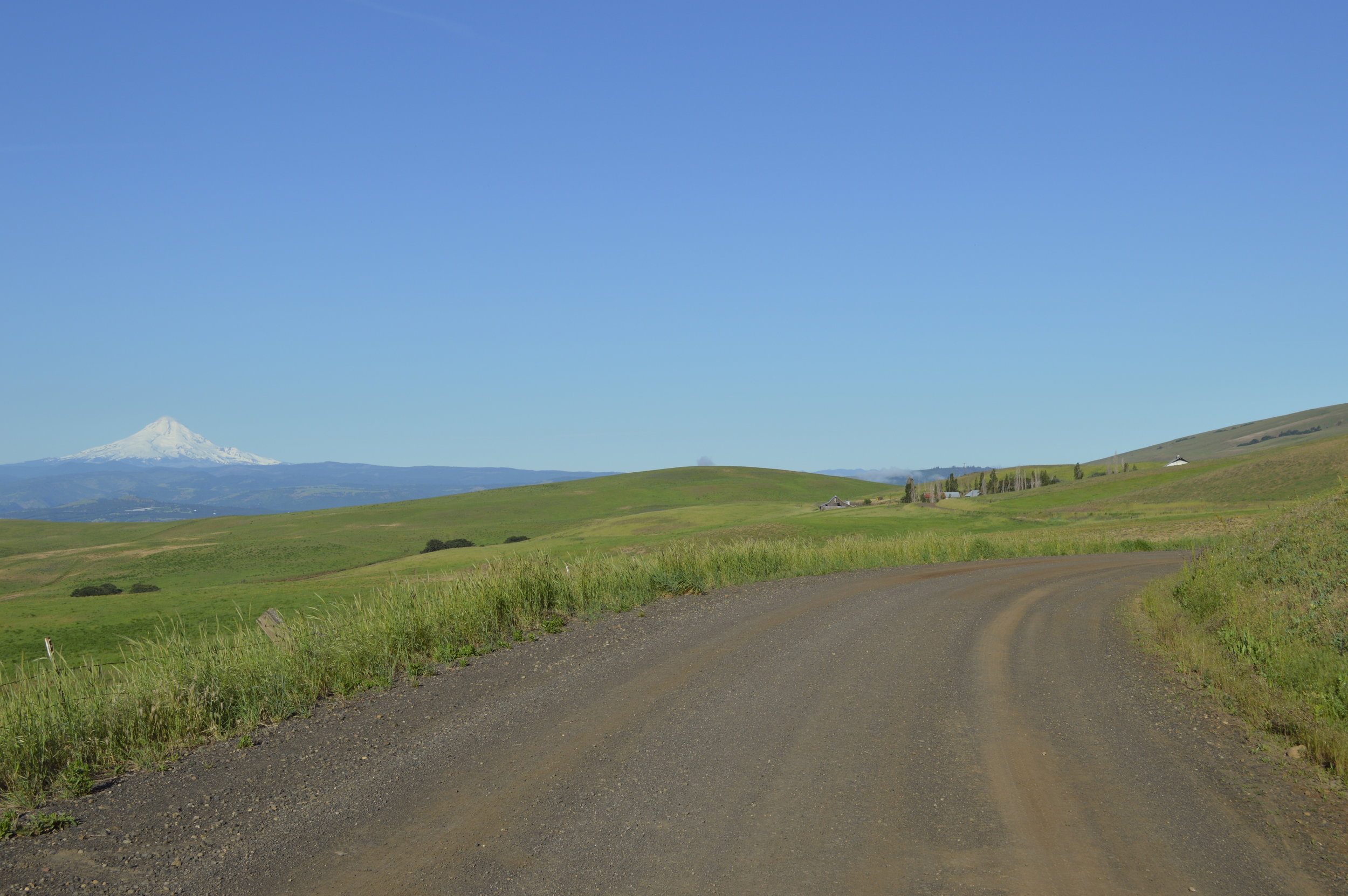 Dalles Mountain Road is the grade A, all-time, most excellent, most beautiful, best views, best climb, best descent, sickest-ass gravel road out there.
It climbs straight off Highway 14 on the Washington side of the Gorge near Horsethief Butte. The first bit is a nice enough climb up a cute little valley. Three miles in, the road gets out of the valley and cuts flat across the hillside through a historic settlement. The views begin here. Then they get better. And better, and better. The higher you climb, the more Columbia River you see below, with the Dalles across and the fruity hills behind and Mount Hood above.
The climb is so good, that I always seem to forget that there's also a rip-roaring gravel descent on the other side with its own great views of Mount Adams and Washington to the North. Keep following the road at the bottom as it heads east along the massive, slow-spinning windmills along the backside of the Columbia hills, and keep going to do the classic Dalles 60 route.