#20: Center Ridge Road • 7.9 mi • 380 ft • paved and gravel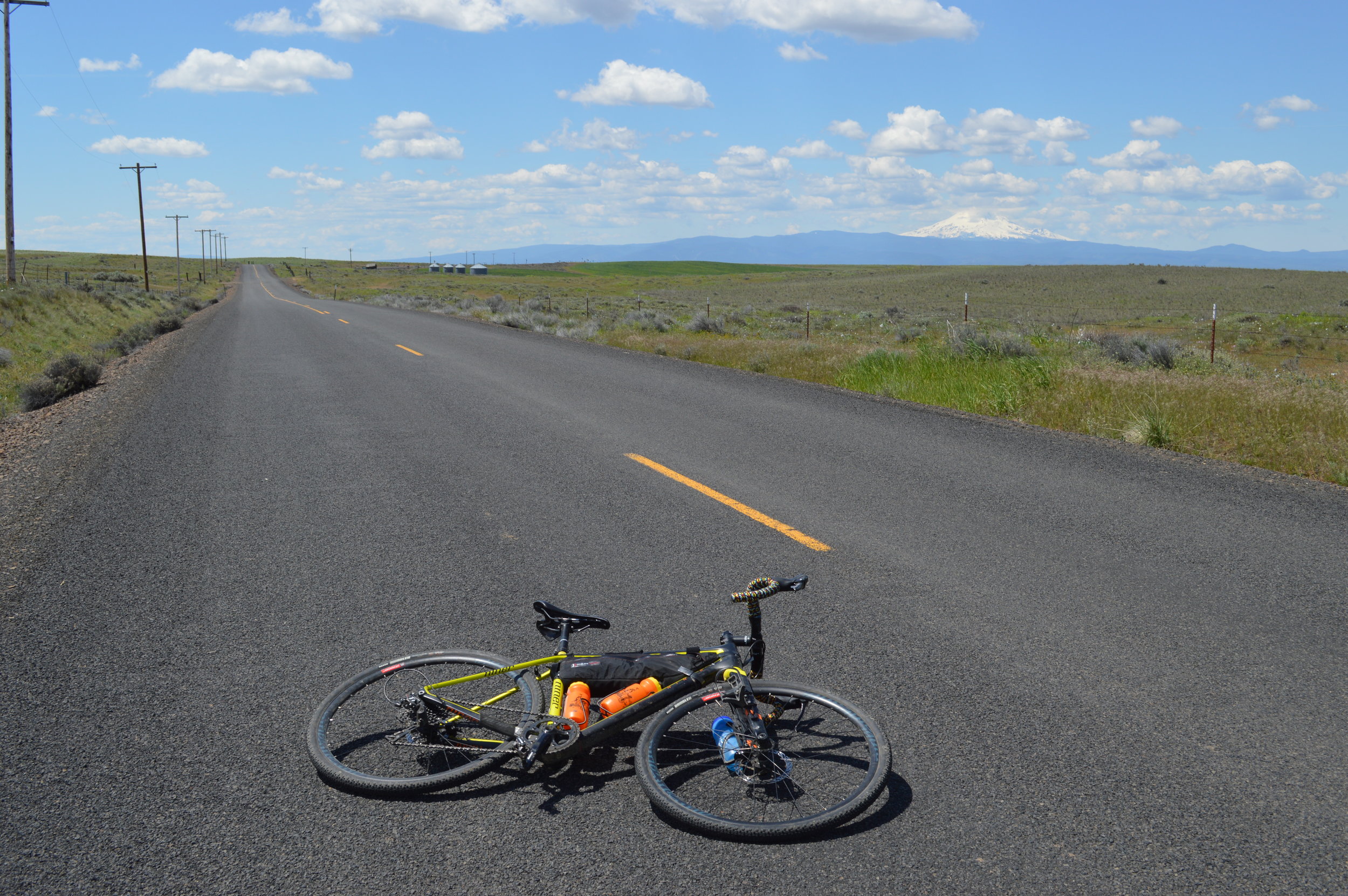 It's lonely at the top. Center Ridge has a hot, dusty, lonesome, kinda-harsh vibe in my mind's eye, but at its core, Center Ridge is just a half-paved, half-gravel road on top of a ridge that connects a bunch of other roads together.
The road traverses a high triangle between the watersheds of the Deschutes River, the White River and 15 Mile Creek — and you can see for many, many miles in every direction. On a good day, you can see Mt Jefferson, Mt Hood, Mt Adams, Mt St Helens, Mt Rainier and Goat Rocks. On a bad day, it's hot or windy or cold or storming or all of the above.